BOOST YOUR CREATIVITY AND FIND
THE PERFECT VISUAL IDENTITY FOR YOUR BRAND.
DESIGNING AUTHENTIC BRANDS WITH PURPOSE
Immerse yourself in a Creative Experience
At Calastai you will find a variety of services focused on helping you perfect your brand identity and unlock your creative processes. In addition to inspirational talks to help you develop your project and take it to the next level. I also specialize in book design and illustration, creating unique and personalized pieces that communicate the essence of your work.
I offer you a personalized and unique experience so that together we can convey the essence of your project that resonates with your audience.
Still not sure if this is the service you are looking for? Book a 15′ video call with me and tell me about your project, let's start creating together!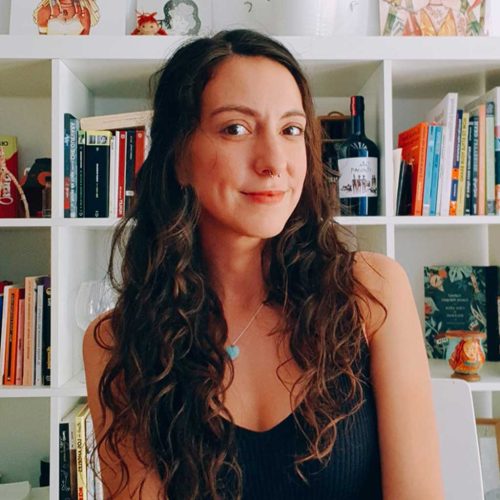 Hello! I'm Tatiana, graphic designer and illustrator. With extensive experience in brand design, I have developed a style that fuses design and illustration.
GRAPHIC DESIGN & illustration
DESIGNING CONCEPTUAL BRANDS
I work with you looking for the best way to communicate the essence of your personal brand or creative project. Taking care of the detail and with special attention to the message you want to leave your audience.
Discover your style and build your own brand with Calastai:
Design and branding consulting for entrepreneurs.
One of my great hobbies is writing, and here in the blog you will be able to find info about the different creative processes I work with when designing a project, exercises and activities to get inspired. Workshops and tutorials to start a brand and look for graphic references.
Hi! If you need a graphic designer & illustrator, versatile, colorful, full of fresh ideas and a bold style…
This is me! Just contact me.